InfoStar + YOU +
Your Service with InfoStar Gives Back to The Planet
InfoStar is leveraging the planet-changing power of #teamtrees and #teamseas in an effort to improve our planet together with our clients. We recognize beyond just doing business together, we are all part of the one-and-only planet we have and as such, 5% of every client's total initial investment with InfoStar will go towards planting trees or removing trash from the oceans.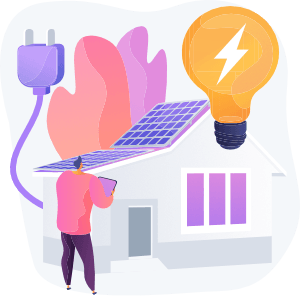 Did you know?
InfoStar HQ runs off of 100% renewable energy!
The sun powers daily operations via solar panels which also charges battery packs that keep everything powered after the sun goes down. AMAZING!.
For every $1 donated, #teamtrees alongside The Arbor Day Foundation, will plant 1 tree in areas that really need it such as forests badly burned by wildfires, hit hard by hurricanes and in areas dealing with decades of deforestation.

For every $1 donated, #teamseas alongside Ocean Conservancy and The Ocean Cleanup, will remove 1 pound of trash, plastic pollution, fishing gear and more from beaches, rivers and oceans around the world.
With your donation and to mark the start of our relationship together, we will post your donation on social media hash-tagging either #teamtrees or #teamseas as well as tagging you, personally and your business in the post. Lastly, you will receive a digital certificate of your donation from InfoStar as a thank you to contributing to a better planet for everyone.
Above
&
Beyond
InfoStar continually thinks about ways to go above & beyond when it comes to client experience.
New clients receive free general content changes.
Referring clients receive free service.
Oh yeah, new clients also receive a free website upgrade down the road to stay up-to-date with design trends and competitive technology.
IT'S A WONDERFUL Saturday - WHY NOT MAKE IT AWESOME?