InfoStar vs. Everyone Else
The InfoStar Difference
We pride ourselves in being a boutique marketing company! This is because it allows us to have closer relationships with our clients thus the ability to be more competitive and achieve greater results. InfoStar does not require term-contracts, yet InfoStar clients remain with our company for an average of 9 years simply due to the success of our services and the engaging experience we provide to our clients. In fact, many of our clients only leave because they have gone on to retire.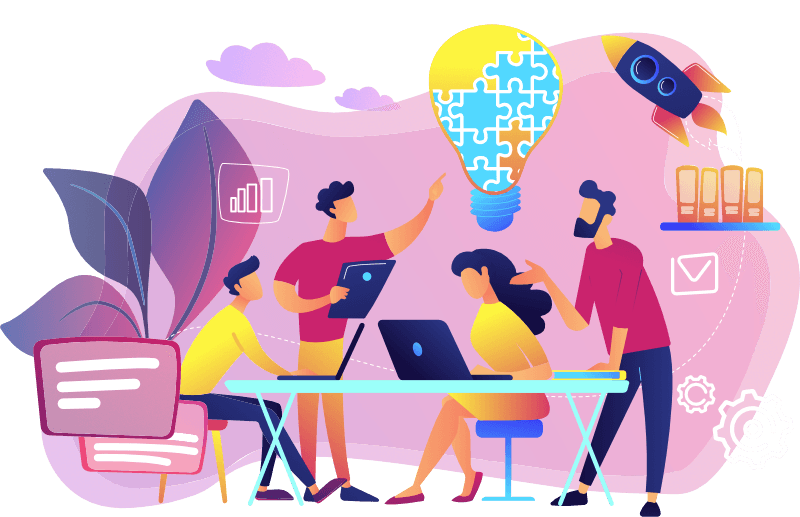 No, all marketing companies are NOT the same!
We feel for you!
There's already a zillion marketing companies calling you regularly and they all sound the same. Everyone's an "expert" and is "the best!"
ARGHH! - WHO DO YOU PICK ? ! ? ! ?
InfoStar brings decades of online marketing experience and mixes it with top-tier customer service all backed by the real success of our clients.
Thinking about making a change?
Unmatched Customer Service
Because we are so focused on delivering high-quality results, we make creating a relationship with you a priority. With InfoStar, you will not be shuffled from one person to another, so you won't have to keep repeating yourself over-and-over (and-over). You will always be able to speak with someone on our team, we do not have ticket systems for support and if you need something done to your website, we have a same day edit guarantee.
Real, Trackable Reporting
Hits and clicks are great, but we know you can't pay the bills with hits and clicks. Our reporting helps to track real ROI. This means from click-to-conversion, we can follow a visitor starting with where they came from, what pages they visited and if they called or filled out a call-to-action on the site. These are REAL results, not estimations or assumptions. All of this data allows us to make changes in the right areas to optimize future conversions.
Partner-like Relationship
Our vested interest in you and your business along with our mission to provide personalized customer service means you have a partner that is marketing for you just as if we were working full-time in your company itself. We lend our experience and expertise so you can focus on your day-to-day tasks.
Focused on Long-term Success
The strategy of today is not what will perform best years down the road. InfoStar ensures your website and marketing strategy remain competitive by constantly evolving the services we provide and offering free future upgrades to your website. In addition, we include YOU into brainstorming as your industry evolves as well giving us a competitive edge in your markets.
No Term-Contracts
Since InfoStar's inception, we have never required term contracts. As part of our stellar customer service, we believe results need to speak for themselves. Bringing our clients' continued success is what has keep our clients staying with InfoStar for an average of nine years.
Willingness to Go Outside of the Box
Our clients have had amazing ideas for useful things like widgets and system integration that help them with their business but don't have anyone to help bring these ideas to life. Because we have in-house designers and developers, we can often build exactly what you're looking for to do exactly what you need to do! We love custom projects so just ask if you have an idea!
Finally!
A marketing company that caters to YOU!
InfoStar was founded in 1993 on the heels of customer service and has never stopped believing that amazing customer service paired with our experience over others sets the foundation for amazing client success.
We invite you to experience what makes InfoStar so great and share the success that makes our clients stay with us for so long.
IT'S A WONDERFUL Saturday - WHY NOT MAKE IT AWESOME?