Website Design & Website Development
InfoStar Websites:
No Templates. No Limits.
InfoStar combines cutting-edge web technologies with modern design trends to build our custom websites. We do not use traditional website builders such as Wix or WordPress, so we are not confined to a theme, template, or plug-ins, meaning you receive something uniquely yours. This level of customization and development flexibility can give your website a competitive advantage for things like SEO, website standards, and a deeper level of visitor usability and engagement.
Your InfoStar website works smarter!
Beyond providing information to visitors, your website should be productive in other ways whenever possible. If there's ever been a time that you've said to yourself:
"I wish people could just do THIS through our website, it'd be so much easier/better"
LET'S CHAT TOGETHER ABOUT IT!
Website Design
You want a website that represents your brand and also engages your visitors. This doesn't mean picking from a template and making your brand fit it.
InfoStar mixes beauty and function to ensure your website looks stunning and converts new business.
With InfoStar, you get:
A custom, modern and responsive website design
A website design that represents your brand
A website layout that's engaging to visitors
A website with useful features to your business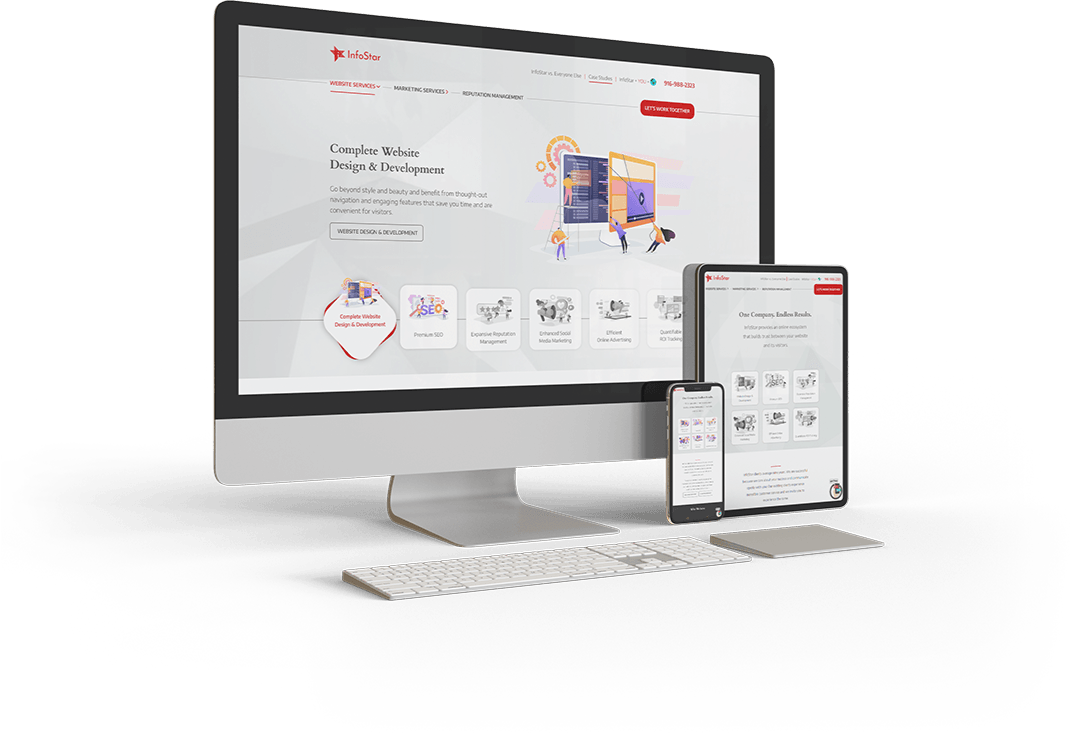 Website Development
InfoStar websites are coded as masterfully as they are designed. Because of our custom approach, not only do you receive a beautiful design that highlights your business, we are not confined to templates or plug-ins which gives our sites a competitive advantage over those that do.
With InfoStar, you get:
A super-fast loading website
A mobile-friendly (responsive) website structure
Free website content changes
Free website upgrades to stay competitive
Don't be shy!
Tell us your ideas!
Have an idea for a web-based "thing" that would help you and your business? TELL US and let's come up with something great together!
Working with our clients, we've built study club systems, file-transfer systems, text widgets and integrated web forms with management systems. If you have a good idea - InfoStar can help bring it to life!
IT'S A WONDERFUL Saturday - WHY NOT MAKE IT AWESOME?